SeaMicro Announces SM10000 Server with 512 Atom CPUs and Low Power Consumption
: "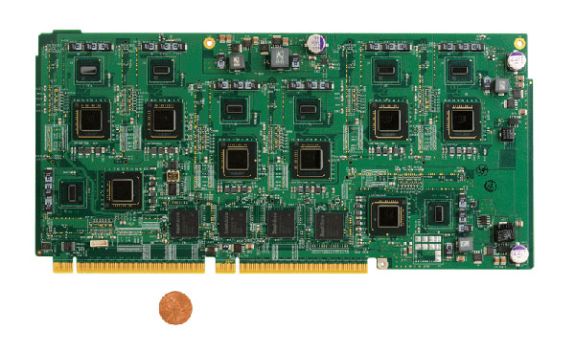 The past couple of years have shown us a lot can be done with very modest CPU power thanks to Moore's Law. Everything from netbooks to smartphones rely on a new category of "fast enough" silicon that is more power than performance optimized. A number of companies are working on a similar approach to server hardware.

SeaMicro is one such company and today it is announcing its first product: the SM10000. A single 10U SM10000 houses 1TB of memory and 512 Intel Atom processors. The idea is to deliver similar total performance to dozens of power hungry Xeon/Opteron servers, but at a fraction of the total cost of ownership thanks to very low power requirements.

We recently had the opportunity to spend some time talking to SeaMicro's CEO about the technology and honestly, it's pretty interesting. Read on...
"